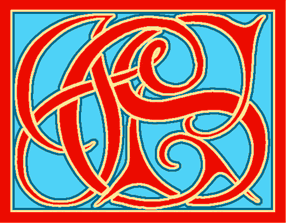 The Insect Circus Society was founded in 1933 by insect circus impresario Sir George Piper (son of the illustrious 'Lord' Henry). At that time, insect circus was briefly experiencing a post-depression renaissance and the society was formed to celebrate and promote this ancient art-form and give council and support to the burgeoning number of performing insects (and insect circus performers). It also dedicated itself to collecting and preserving materials relating to the history of the insect circus.
Alas, (in large part due to the antics of well-meaning, but misguided, insect rights protestors from the Performing Insect & Mollusc Defence League), the fortunes of the insect circus have been in a steady decline since the late 1940's. The Insect Circus Society tirelessly dedicates its efforts to promoting the interests of this ailing form of entertainment and to encouraging an audience back in to the hive.
Currently at the helm of the ICS are twin brothers Roland and Ronald McPeak (Grandsons of Sir George Piper) and Bonnie Barclay (Granddaughter of Bunty Berkeley). Due to their unremitting efforts it appears that a change of fortune may be on the horizon.
The society holds the largest collection of insect related circus material in the world. Its collection is unrivalled and unique. It had long been our aim to have the best of our collection on public display and by dint of good fortune and great resolve, this ambition has now been realised.
To great acclaim, 2004 saw the unveiling of the world's first travelling insect circus museum. Since it's first outing, the museum has travelled many hundreds of miles and has been visited by many thousands of people.
We are pleased to say that our membership is currently on the increase, indicating that better times are ahead.
To allay any fears that the ICS, or any of its members, tolerate cruelty to insects, we would like to assure the public that our establishments are regularly inspected by the RSPCI. We are proud to state that in 2003 they awarded us a Gold Award for our untiring campaigning on behalf of our insect colleagues.